Book Review: Darling Girl by Liz Michalski
Book Review: Darling Girl by Liz Michalski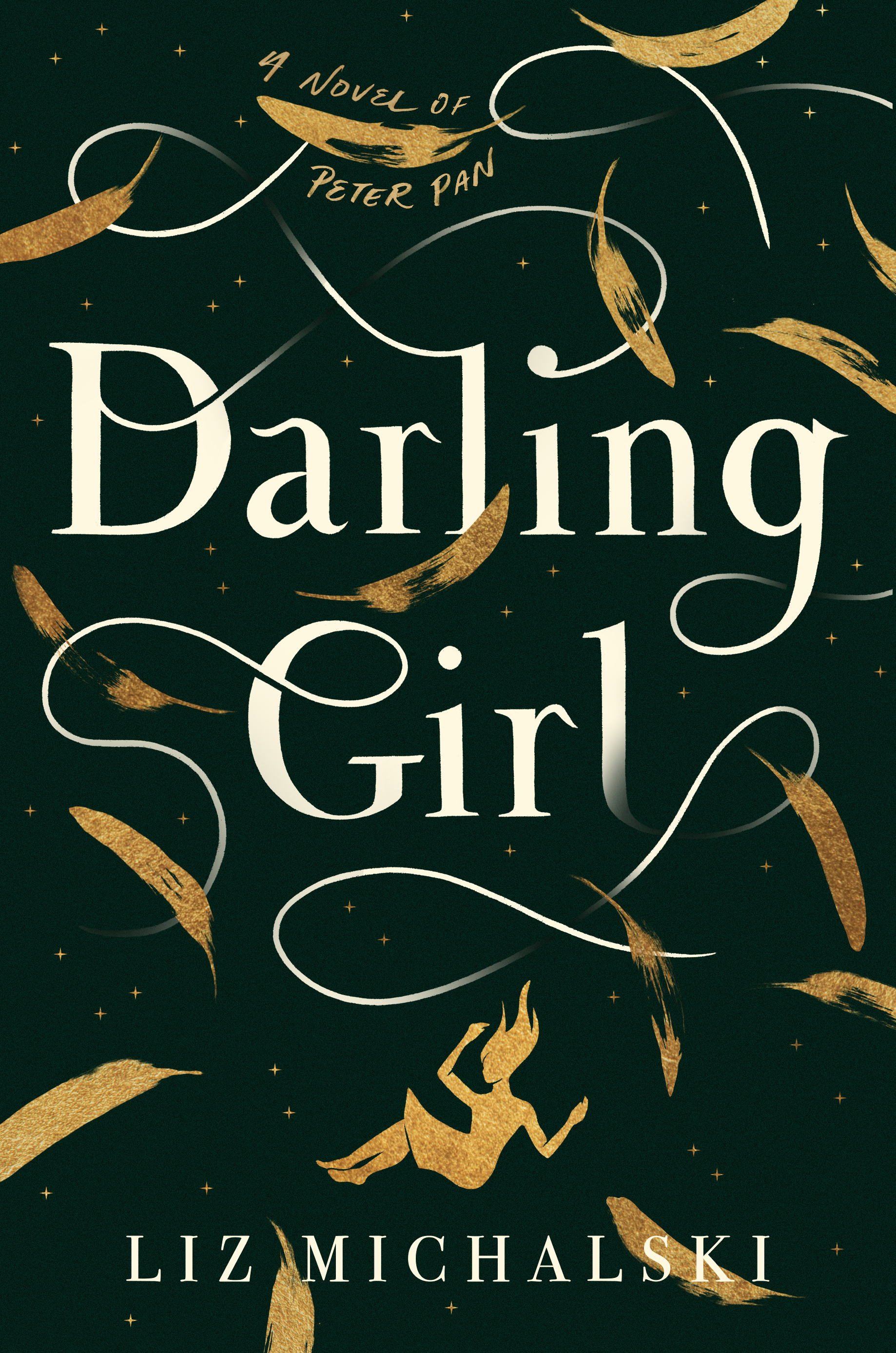 Darling Girl: A Novel of Peter Pan by Liz Michalski
My rating: 3 of 5 stars
Darling Girl sounded like something that would be incredibly up my alley. A dark retelling of Peter Pan? Yes, please. However, I found myself pretty disappointed with the book overall. While I didn't hate it, I found that the tale and the structure and especially the characters left much to be desired.
"Once the forbidden fruit has been tasted, there's no going back to paradise. For anyone. Even Peter Pan, it seems. Innocence, once lost, is impossible to regain."
This is the story of Holly Darling, granddaughter of Wendy of Peter Pan fame. They're obviously an incredibly famous family, and are always in the public eye. Holly suffered devastating loss over a decade ago, when she lost her husband and one of her twin sons in a brutal accident that left her and her other son horribly injured. The survivors have gradually recovered, and in seemingly miraculous ways. Holly uses her brilliant mind to, surprisingly, launch a line of skin-care products that take the world by storm. But she has some dark secrets, and those are about to come back to bite her.
"I learned long ago that if you wish to keep your loved ones close, you need to let them leave."
I felt a deep dislike for Holly. The desperation she feels to keep her son Jack from growing up seems so odd to me considering the famous story connected with her family name. Surely the past would have taught her better? And the ways in which she uses the blood of her comatose daughter to not only keep her son healthy, which is at least a bit understandable, but to supplement her company's beauty products, is more than a little despicable. She makes stupid decisions, doesn't communicate, and does her best to control everyone in her life. I could find nothing in her character to like. To be honest, none of the main characters were likable. I liked Cook and Nan more than the rest, but they felt very peripheral compared to the rest of the cast.
"And what's at the end of age? Death. Which, it transpires, is not such an appealing adventure after all."
Because of Holly's character traits and the ways in which the author presented her, she felt very similar to the unreliable narrators so often utilized in domestic thrillers. To be honest, this felt less like a fantasy retelling than a domestic thriller couched loosely in some fairytale elements. And, had the book been presented in this way, I would have known to skip it as domestic thrillers don't often work for me.
"Maybe the line between the real world and the magical one isn't quite as solid as she thinks."
We know from the start that Peter Pan is cast as a villain in this story, which didn't surprise me a bit; he's not even a hero in his own tale. What I didn't count on, however, was how disfigured of body and spirit he would seem, and how small that would make his personality. I saw none of the magnetism he is so known for in his original story, though we are told that it's present. It felt like Michalski took away everything that was magical about him and his story and tried to tell something new with the husk. He's utterly despicable here. Irredeemably so.
"I'm not saying it will be okay… I'm saying you'll get through it."
I've been a bit harsh so far, and I know it. Until the last 50 pages or so, I thought that Darling Girl was a 2 or 2.5 star read for me. But those last 50 pages redeemed it and brought it up to 3 stars. I was satisfied by the ending, and it was in these final pages that Michalski truly showcased her skills as a writer. She had some lovely things to say about love and grief and life in general, and referred back to her source material in clever ways. If the entirety of the novel had the same feel as those last 50 pages, it would have been a much more solidly successful story.
"Sometimes it's easier to remember sorrow than joy… Sorrow doesn't hurt as much."
Again, I didn't hate this story, though I disliked it for a large chunk of my time with it. The ending was solid, and improved the characters a bit in my eyes. But it's not a book I'll be rereading. Before you pick it up, make sure to check trigger warnings, because things get dark. But if you're a fan of domestic thrillers and would love to see one with a hint of the fantastical, then you'll most likely really enjoy Darling Girl.
You can purchase this book from: Blackwell's |Bookshop.org (Support independent bookstores!) | Amazon US | Amazon UK | Audible | Libro.fm (Another way to support independent bookstores!) | Book Depository (Free shipping worldwide!)