Book Review: Book Lovers by Emily Henry
Book Review: Book Lovers by Emily Henry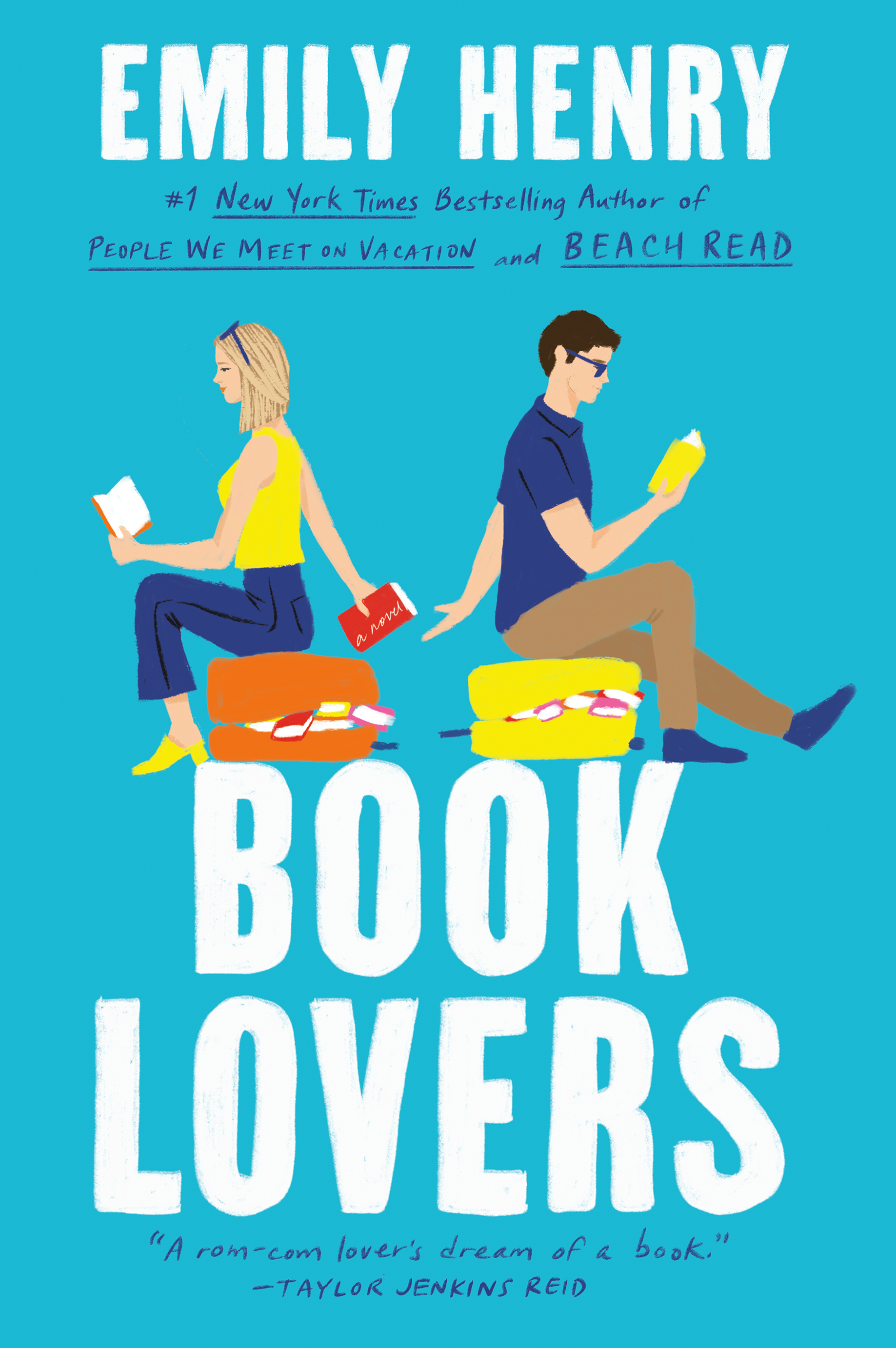 Book Lovers by Emily Henry
My rating: 5 of 5 stars
"Sometimes, even when you start with the last page and you think you know everything, a book finds a way to surprise you."
Book Lovers was one of my most anticipated reads of 2022, but it was also one of the books I was most nervous to read. I adored Beach Read and The People We Meet on Vacation, Henry's two previous adult fiction novels, so a part of me was afraid that Book Lovers might not measure up. Also, romance isn't a genre that I was very into until last year, when nearly half of my 192 reads for the year were romance. I felt like I had gorged on them so much that I was sick of them, and I feared that any romance I read this year would suffer through no fault of their own, but simply because I was burned out. Thankfully, neither factor effected my experience with Book Lovers. It was just as lovely as I could have hoped; different enough from Henry's other novels to not feel redundant, and with enough plot outside of the romance itself to keep from feeling nauseatingly sweet.
"That's life. You're always making decisions, taking paths that lead you away from the rest before you can see where they end. Maybe that's why we as a species love stories so much. All those chances for do-overs, opportunities to live the lives we'll never have."
This is a hugging book, y'all. When I finished the last page, I quite literally clutched it to my chest and just rocked with it for a minute or two. It's been a while since a book made me cry, especially multiple times. But my heart felt so full while reading the last handful of chapters that it just…overflowed through my eyes. And that was only in part because of the romance. Yes, there is a definite romance here, and a compelling one, at that. But I don't consider this a romance or romcom at its core. I think this is truly a story of sisters, of the struggle to maintain a close relationship when life takes you in such radically different directions. It's about seeing who you are with clear eyes, and being brave enough to recognize and even start to change the things you don't like about that reflection. It's about seeing your worth as a person, not just as whatever career path you've chosen.
"Maybe love shouldn't be built on a foundation of compromises, but maybe it can't exist without them either. Not the kind that forces two people into shapes they don't fit in, but the kind that loosens their grips, always leaves room to grow. Compromises that say, there will be a you-shaped space in my heart, and if your shape changes, I will adapt. No matter where we go, our love will stretch out to hold us, and that makes me feel like … like everything will be okay."
Our main character is Nora, literary agent extraordinaire and self-proclaimed Ice Queen, at least on the outside. But under the surface, she cares deeply about the people in her life. Especially her sister, Libby. The two lost their mother when Libby was still a teen, and Nora has functioned as more of a mom than just a sister. But Libby is determined to break Nora out of her protective rut, and so has booked a trip for the two of them. Away from the New York they both love. In a small, rural community that inspired one of the clients Nora represents to write her most recent bestseller. Nora's voice as our narrator is so freaking funny. I love her way with words, even within her own mind. She's such a city girl, and I loved seeing her flounder a bit in the country. When Charlie, Nora's somewhat rival in the literary scene, pops up in the same small town, Nora is flummoxed. But Charlie is just as quick-witted as Nora, and the two reluctantly hit it off. While I didn't consider their romance the absolute focus of the book, I did love it dearly. They had fabulous chemistry.
"Life in New York was like being in a giant bookstore: all these trillions of paths and possibilities drawing dreamers into the city's beating heart, saying, I make no promises but I offer many doors."
This is not a book about books, but it is a book about, well, book lovers. I loved all of the little literary references and mentions of books. At one point, Libby even rewrote the lyrics to "My Favorite Things" to talk about the small town bookstore they were frequenting and trying to save. You could easily feel the literary love here, but without it ever affecting the breezy feel of the novel. And then there's Nora and Charlie's literary relationship. It felt so unique to me, and I was utterly charmed by it. A shared love of anything is a great basis for a romance, and I can't think of a better love to share than that of books.
"You're in books. Of course you don't have a life. None of us do. There's always something too good to read."
Something I've loved about every Emily Henry book I've read is the balance. Yes, they're labeled as romances and yes, there is a wonderful one at the heart of each of these novels. But there are also always deeper themes, things that make you think about hard topics, but done in a way that still feels somehow light and easy. There's a surprising richness to her work, and that's what will keep me coming back to these novels that I already love and picking up anything else she publishes. Book Lovers might have been a story I was afraid would let me down, but it taught me to trust that I'm in good hands when I pick up anything Henry writes. This was a beautiful book about family and finding yourself and opening yourself up to love along the way, and everything about it made my heart happy.
You can purchase this book from: Blackwell's | Bookshop.org (Support independent bookstores!) | Amazon US | Amazon UK | Audible | Libro.fm (Another way to support independent bookstores!) | Book Depository (Free shipping worldwide!)