Book Review: Proven Guilty (The Dresden Files, #8) by Jim Butcher
Book Review: Proven Guilty (The Dresden Files, #8) by Jim Butcher
Cover illustration by: Chris McGrath
Proven Guilty by Jim Butcher
My rating: 4 of 5 stars
Series: The Dresden Files (Book #8 of 25)
Genre: Fantasy, Urban Fantasy
Pages: 428 pages (US Kindle edition)
Published: 4th March 2010 by Orbit (UK) & 1st February 2006 by Roc (US)
---
Not as good as Dead Beat, but this is another great read, as expected.
I'll keep this review shorter than usual. I'm eight books into the series now, and it's getting harder to talk about the book without including spoilers. Let's start by saying that I'm genuinely surprised that I still find myself so entertained. I mean, Butcher hasn't changed his formulaic storytelling structure, but the characters have been super well-established, and their development has brought me constant happiness. In Proven Guilty, Harry's mortality and limitation as a human is tested repeatedly, and he might need to rely on faith if he wants to survive the next challenges within his life and at the same time protect those who matter to him.

"All power is the same. Magic. Physical strength. Economic strength. Political strength. It all serves a single purpose-it gives its possessor a broader spectrum of choices. It creates alternative courses of action. "
Relationship development and interaction between characters were definitely the best part of this book, in my opinion. I honestly wish there was more, the series somehow was able to sneak up on me on this aspect. Seriously, these characters have come a super long way since their first appearance. Proven Guilty focuses a lot on Harry's relationship with some of the core ladies of the series; mainly Molly, Charity, and Murphy. This is something that I totally didn't expect. If you look back to the first three books, there was almost no sign that the ladies of this series would end up being such great supporting characters. It's also incredibly heartening to FINALLY see Charity, for the first time in the series, starts giving Harry the respect he deserves.

"I don't care about whose DNA has recombined with whose. When everything goes to hell, the people who stand by you without flinching–they are your family."
If you followed my reviews of this series, you'll most likely know that except for Dead Beat, I generally have issues with the longevity of the action sequences in each installment. Unfortunately, this minor issue is back again here. It's probably due to the very fast-paced nature of Butcher's narrative that the action sequences easily became a bit tedious for me. There's, however, a possibility that I might have started reading this one too soon; I usually waited two or three weeks before starting another Dresden Files book. Plus, it's kinda hard to beat Harry, Sue, and Butter's tag team in Dead Beat.

"Life can be confusing. Good God, and how. Sometimes it seems like the older I get, the more confused I become. That seems ass-backwards. I thought I was supposed to be getting wiser. Instead, I just keep getting hit over the head with my relative insignificance in the greater scheme of the universe. Confusing, life. But it beats the hell out of the alternative."
My luck in reading high fantasy has been pretty sour lately, it's good to know that I can always count on this highly-praised urban fantasy series for a fun and fast-paced read. Proven Guilty may not be as good as Dead Beat, but it's certainly another step in the right direction story-wise. I look forward to Harry's next adventure!

Picture: Proven Guilty by Vincent Chong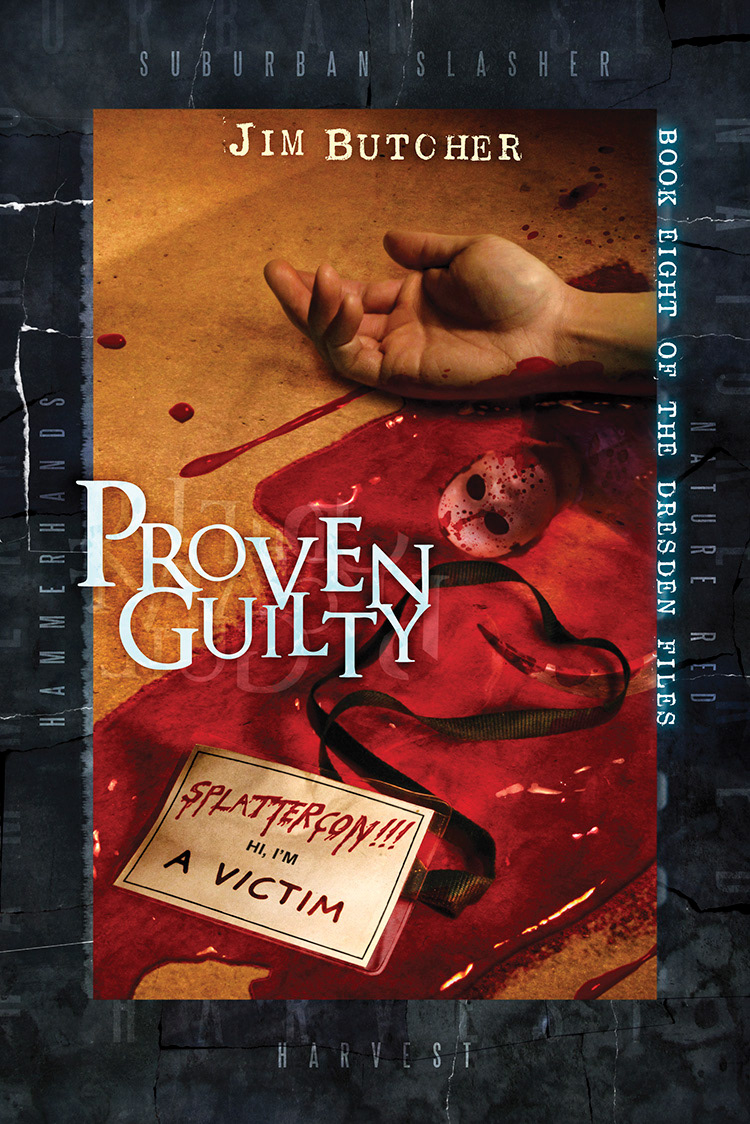 ---
You can order the book from: Book Depository (Free shipping)
Special thanks to my Patrons on Patreon for giving me extra support towards my passion for reading and reviewing!
My Patrons: Alfred, Devin, Hamad, Jimmy Nutts, Joie, Mike, Miracle, Nicholas.